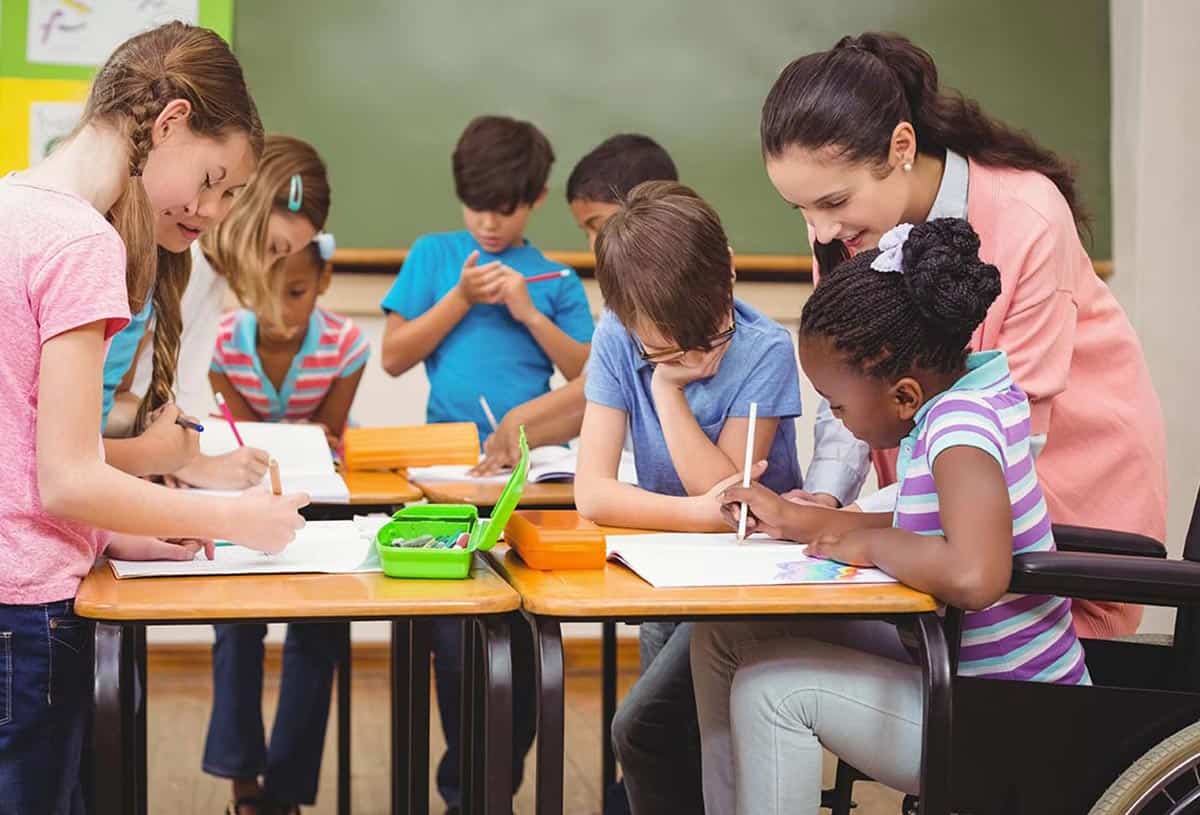 2018/2019 Site Teachers of the Year

The Broken Arrow Public Schools Foundation recently awarded classroom grants worth $39,986.61 to 60 teachers across the district.

All Broken Arrow teachers were eligible to apply for grants to help enhance educational opportunities for their students. Winning projects were determined by a committee of BAPS Foundation members based on the number of students impacted and their uniqueness.

"We were very impressed by the number of innovative ideas our teachers proposed this year," said Karen Lawless, chair of the BAPS Foundation grant committee. "We are proud to be funding some larger scale projects this year and cannot wait to see how they impact our students."

Grant Highlights

BAPS Foundation members surprised the entire Timber Ridge student body to present a grant worth $5,507 to teachers Lisa Franklin and Laura Anderson for an action-based learning lab. The project is estimated to impact nearly 400 students in kindergarten through second grade.

Each station in the active learning lab will use the brain's connection with the body to develop important skills which are critical to future learning. As an example, improvements in a child's balance and spatial awareness are connected to their ability to place words and letters on a page.

"There is a tremendous amount of research available on the changing ways students are able to learn," said BAPS Foundation President Frankie Catlett. "Funding this project will give Timber Ridge teachers the ability to schedule weekly visits to the active learning lab and customize their experience based on their current learning objectives."

The BAPS Foundation also awarded $4,692.46 to Heather McGrew and Rebecca Lewis, physical education teachers at Highland Park to fund a personal fitness program called DrumFIT, where students drum on a stability ball to a choreographed program.

Research shows a correlation between a student's physical fitness and their scholastic success, especially in math and reading. This program will allow each student to build their cardio strength while also incorporating other academic subjects.

"Most adults can think back to when they were in P.E. class and how the natural athletes dominated while other classmates tried to hide or stay out of the way," said Catlett. "This program appealed to us because it provides a fun and equal experience for all students regardless of their athletic ability."

New for the 2019-20 school year, the BAPS Foundation moved its grant window earlier in the school year to allow teachers more time to use their grant funds with their current students.

"Our district is incredibly fortunate to have such strong support from the BAPS Foundation," said Superintendent Dr. Janet Dunlop. "I love seeing the different types of projects that were funded this year and cannot wait to see how they change the lives of our students."

About the BAPS Foundation

The BAPS Foundation raises money to fund programs that support teachers and students through an annual fundraising gala, a golf tournament and individual or corporate donations. Additional funding comes through investment proceeds from the Foundation's endowment.

Since its inception in 1992, the BAPS Foundation has awarded more than $665,000 in classroom grants to district teachers.

You can help support the BAPS Foundation by attending the third annual Black & Gold Gala April 18 at Stoney Creek Hotel and Convention Center. Ticket and sponsorship information will be available soon.